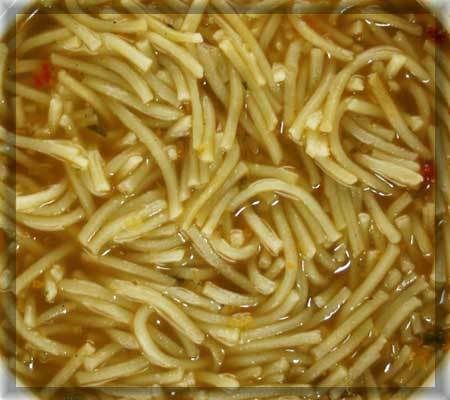 This week we have mostly been eating cabbages. Baby water cabbages that is - imported directly from China and mixed with lots of NOODLES. Such big fans of Noodles are we that this week we asked DJ ESAMBA from the rocking deep house night NOODLE to come on the show and do a guest mix. Which he did, and which rocked our tiny little minds! You can hear the show
here
, and in the meantime here's the other stuff we played...
Devo - Mongoloid (Live at the Carling Academy 2007)
PJ Harvey - Kamikaze
Sensorium - Sight of the Blind
TV on the Radio - Say You Do
Nanobot Auxilliary Ballet - More
Gypsy Girl Filth - Recovering
- - - Guest Mix from DJ ESAMBA (Noodle) - - -
DJ Sneak - Basic Jam
Mark Farina - Radio
Johnny Fiasco - Takes
MANDY - Put Put Put
Sascha Funke - The Acrobat
Steve Bug - Iron Daily
Martin Buttrich - Hunter
Argy - Unreliable Virgin
- - - Noooz - - -
AHG - Birthday Beats *
Langley Schools Music Project - Sweet Caroline
The Niallist - The New Wave of the Same Old *
Rage Againt the Machine - Testify (Cry.On.The.Console)
Gay Against You - Sour Dudes (live) *
Blockhead - Under The Skin
Qbert - Super Mario Theme
Dublex Inc - Tango Forte
Leslie & the Lys - Blame The Booty (NSL Remix)
Kode 9 & the Space Ape - Backward
Rustie - Cafe De Fresh
Big Face - Ride The Front Seat
Dance! - We're Here
Alice Coltrane - This Train
The tunes with the * are forthcoming on
Little Rock Records
(www.littlerockrecords.com), and if you like the sound of the Noodle mix from DJ Esamba, then get down to the Admiral tomorrow night (Fri 14th of March) to check out NOODLE with special guest Milton Jackson!
As usual please direct all hate mail to littlerockradio@gmail.com, and you just MIGHT get a shout out!