Joining those Little Rock muckers on this weeks show, and performing an exclusive guest mix, it's none other than local heroes CTR ALT DEL, who happen to do a monthly spot at MacSorley's Music Bar featuring top bands of the like of Lummox, Stinky Munchkins, The Retrosexuals, Line Idle, The Niallist and lods more - as well as being pretty adpet at mixing electro and house records together, which you can hear by listening to the show
here
- bring it on!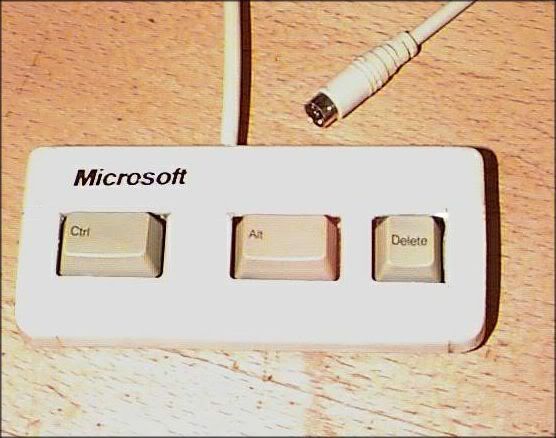 EMERSON LAKE and PALMER - Peter Gunn Theme
AIDS WOLF - Live!!!
WEENLIZ - Cub then Bear then Otter
DOES IT OFEND YOU YEAH? - Battle Royale
BOZILLA - Do You Like My Cookies?
POLYSICS - Digital Coffee
HOLY FUCK - Choppers
EPHRAHIM USOMEHINS NZEKA - Zombie
HOT CHIP - Over & Over (Disco Beard Long Edit)
EYES - Death To A Camel (Ode To Bad Trippppps)
RADIOHEAD - 4 Minute Warning
ROBOT SURFER - Smokin' Toad
DJ ML - Drop It Like It's Hendrix
TIMEZONE La FONTAINE - Take This To The Top
CADENCE WEAPON - In Search of the Youth Crew
NO NOOZ!!
***Guest mix from CTR ALT DEL***
MARK DYNAMIX & JAGTECH ft ANDY LOVE - Identify Me
TEK BOX - Express (Zones Edit)
BUMPER - Cosmopolitan Lover
ERIC POLAIR - Polar Bear
PHAT PHAZE - Hey
PRINCE - Controversy (Peter Black Purple Mix)
DIGITALISM - Editions Moonlight
***Back to Little Rock***
DIGIKI - Non Plus (Germlin remix)
GEOFF BEFORE DISHONOUR - Ante Ingnominium Mors
EMILIE AUTUMN - Unlaced
DEVA BRATT Yuh Pick War
MC GLAMMER - I'm Done
STAZI - Track 6
SHITDISCO - Reactor Party (Gay Against You remix)
DEPECHE MODE - Just Can't Get Enough
STEREOLAB - French Disko
You cna check out the CTR ALT DEL myspace at:
http://www.myspace.com/electrobixpresents
ANd don't forget - we are deleting HALF of our downloadable back catalogue on the 1st of June, so if you haven't already get on over to
www.littlerockrecords.com
and grab the free music while it's still going, or get to those same free tunes through our
myspace
!